Bankruptcy
Information on Filing Bankruptcy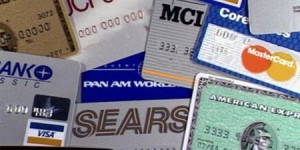 During your first consultation with Attorney Loevy, she will help you assess your financial situation to determine what is best for you.  Sometimes, it may be best  to do nothing.  Other times, it may be best to proceed with one of the two types of consumer bankruptcy :  Chapter 7, known as "straight" bankruptcy or  Chapter 13, often referred to as a "wage earner" bankruptcy .
Chapter 7 — Straight Bankruptcy  gives you the ability to discharge, which means eliminate or get rid of, or not pay back your debts.  Most often you can keep everything you own and pay back nothing.  With straight bankruptcy, a single adult or an entire family has the opportunity to get a fresh financial start by leaving behind the burden of old bills.  After you file straight bankruptcy, the law even lets you buy property again.   In fact, many people filing Chapter 7, straight bankruptcy, can keep their home, cars, household furnishings and even cash in the bank .
Chapter 13 – Wage Earner takes all of your bills including house payments, car payments, charge card payments, finance company payments, child support and all forms of taxes and lumps them into one low, manageable monthly payment.  In essence, Chapter 13 takes all of your bills and restructures them.  In many cases it can reduce the interest you pay on secured loans for things such as your automobile note and what you owe to finance and furniture companies.  On unsecured debts like charge cards and signature loans, interest charges are generally eliminated.  Chapter 13 stops late charges and penalties on IRS debts and other forms of taxes.
Both forms of Bankruptcy are federal law, controlled by the United States federal Bankruptcy Courts. The law immediately stops all collection efforts by your creditors – that means a stop to harassing telephone calls, threatening letters, foreclosure, garnishment and repossession.
If you are experiencing any of the problems discussed, you need to contact Attorney Barbara Loevy at 901-278-2800 for a consultation.
If you are experiencing pain and stress as a result of these very difficult economic times, you need to call.  Bankruptcy may be the key to dramatically improving your circumstances.
Take action to regain control of your personal finances.